We have extensive and broad experience in the management of all types of cases related to these fields.
R&G Espinosa has an experienced and specialized team of Adjusters for the Property and Engineering Division. This team has the capacity to professionally manage its assigned cases offering reliable service to the firm's clients in a complex damage evaluation and policy comprehension process.
This team is comprised of engineers of varied specialties, accountants and lawyers among other professionals. They bring their disciplinary knowledge and experience in insurance technique to every case. A Director specializing in the subject supervises the evolution and progress for each case leads the team. Likewise, he supervises the adjusters bringing all his technical knowledge and experience to resolve each one of the losses within the quality standards clients expect.
The adjusters specialization in these areas allows R&G Espinosa to guarantee our clients efficient case management with a value-added that our adjusters' professional and insurance specialization offer. This is evident in our clients' loyalty through the years.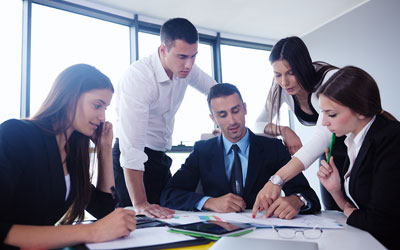 On the other hand, our team has ample experience in Business Interruption claim management. Ricardo Espinosa, R&G Espinosa President, directly leads this cases. He supervises each and every one of the losses providing all his experience always guaranteeing reliable quality work.
The growing demand for high-quality adjustment services in the international Insurer and Reinsurer market obliges R&G Espinosa to maintain its adjusters at the highest level of training that allows for the best results. This offers clients the highest level of reliability possible.
Among some of the important cases we have managed in this division are the following:
Tornado damages in a food and cleaning Products Company, June 2007, Costa Rica, Central America.

Fire with Business Interruption in a textile company, August 2007, Cuautitlán, State of Mexico, Mexico.

Earthquake damages in copper mine, November 2007, Michilla, Antofagasta, Chile.

Lightning Strike and Explosion in silos, June 2008, Tlalnepantla, State of Mexico, Mexico.

Hurricane «Dolly» Damages with Business Interruption in a chemical processing plant, July 2008, Matamoros, Tamaulipas, Mexico.
Fire in Distribution Center with Business Interruption, February 2009, Cuautitlán, State of Mexico, Mexico.

Fire in self-service Hardware Store, June 2009, Santo Domingo, Dominican Republic.

Business Interruption in University Group from earthquake, February 2010, Chile.

Flood Damage to Mexiquense Ring Road, February 2010, Ecatepec, State of Mexico, Mexico.

Earthquake damage to glass container production company, April 2010, Mexicali, BCN, Mexico.