We enrich the national and international market by training professional personnel.
From its beginnings, R&G Espinosa has worried about enriching the technical knowledge in the insurance area. Because of this, the company has designed programs with varied themes in relation to the Insurance and Reinsurance contract that has spread to the entire local market.
As a result of the internal training sessions, R&G Espinosa is able to rely on young personnel that is aware of the Insurance technicalities and management of Local market specializing it staff according to the professional area.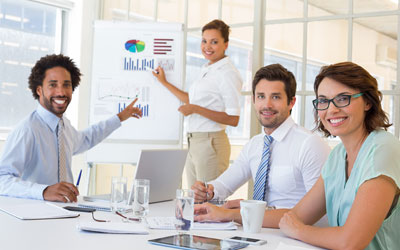 Training the local market
Consequent to the success of its training sessions, since 2010, R&G Espinosa opened up its courses to the local market acquiring the participation of internal and outside speakers, insurers, reinsurers, brokers and CNBV functionaries who have provided analysis and different market visions that has enriched the discussions and has become an academic scenario for the study of this important industry.
Differents topics are prepared annually and made available to the participants to stimulate them to enroll in the programs offered. We invite you to participate in these sessions.
Contact us for more information.